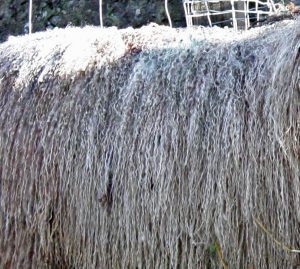 This is Baby White Blossom fleece (still on the lamb!)
Staple varies between 13 and 18 cm. The tightly coiled ringlets are beautifully soft and can be teased out into crimped, lustrous wool suitable for spinning lace-weight, knitting or weaving yarn or to use for felting and embellishments.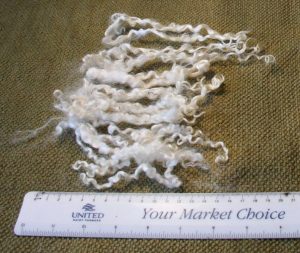 Baby Wensleydale Fleece
With staple of 15 to 18cm, these lustrous locks are sheer luxury!
They are prized as felting and textile art adornments as well as serving as hard-wearing yarns for lace, weaving and knitting roles. Both the Baby Wensleydale and the Baby White Blossom wools are a joy to dye, showing slightly translucent colour with lots of life.
§§§§§§§§§§§§§§§§§§§§§§§
Our stocks will not last for ever, so order your baby fleece now
§§§§§§§§§§§§§§§§§§§§§§§